From:                                         Eric Lawrence <ericflawrence@gmail.com>
Sent:                                           June 18, 2022 9:58 AM
To:                                               Barry Gauthier
Subject:                                     Fwd: Fw: E-Newsletter for May 15, 2022

and this one. That should do it
"This Week's Church Bulletin" takes you the April 24 bulletin.
---
During the next few weeks the weekly E-Newsletter will take on a slightly different format as the editor will be away. For additional information on Parish activities please visit the St. Leonard Website and click on the "Bulletin".
▶ Acts 14:21-27 - End of the first mission
▶ Revelation 21:1-5a - New heavens and new earth
▶ John 13:31-33a, 34-35 - A new commandment

"Behold, I Make All Things New"
---
As we continue our Easter season, our readings this weekend detail the missionary travels of Paul and Barnabas, the powerful unification of heaven and earth in the Book of Revelation, and Jesus' new commandment to his followers: "Love one another."
From the beginning to the end, the story of the Bible could be summed up by the words of Christ from John's great vision in Revelation: "Behold, I make all things new." We love home renovation shows for this reason -- the taking of the old and, not discarding it, but renewing it and making it even better and more beautiful than the original. This is our destiny before the Lord, the God who calls us to restoration and renewal.
Even our suffering, our wounds, and our trauma can be renewed for God's glory. Just look at the Cross! God wants you to be restored and renewed. How will you respond?
Consider watching the above clip from Bishop Barron's series: "Priest, Prophet, King" which details how Jesus wants to become the King of our very hearts.
"Faith and hope will end when we die, whereas love, that is, charity, will last for eternity."
Blessed Pier Giorgio Frassati
| | |
| --- | --- |
| | All Weekend and Weekday Masses from St. Leonard's will be Livestreamed at the time that they are scheduled to our YouTube Channel. To visit this site click here. |
Bishop Barron's Sunday Sermon

Bishop Barron's Sunday Sermons will air every ‪Sunday morning. Click on Bishop Barron's YouTube channel and then chose the Sunday you wish to view.

The St. Leonard's CWL is Fundraising for families in need with rosaries for sale to support Emergency Response to help local families to put food on the table and to keep their heat and lights on.
How to Help: Buy a Rosary OR Donate
Rosaries on the display in the church entrance are $10 each
Other Special rosaries to be on sale for $20.00 each
Included in the purchase is a pamphlet: How to Pray the Rosary
There's a mailbox on the right of the stand to put funds in.
The Rosaries are all Hand Made in Canada 🍁
Donations are also Welcome!
May is the month of Mary. At Fatima Mary said:
"I am the Queen of the most Holy Rosary". Mary's 3 Intentions:
2) Pray for the Holy Father & the Universal Church
The Blessed Picture on the stand in the foyer is Our Lady of Guadalupe.
Thank you so much for your financial offerings over the Easter weekend. You were most generous in your support of the Holy Land Collection and the Parish. If you are able to provide continuing financial support to St. Leonard's, please consider making a donation online or by Interac e-transfer. You can also mail your envelope to the Church at the following address: St. Leonard Parish, 5332 Long Island Road, Manotick, ON, K4M 1E8.

Thank You for Your Financial Support!
For Kids: The Saints and Heroes Collection
Heroes of the Faith. The Stories of real-life Saints & Christian Heroes all come to life in CCC of America's award-winning animated film series. Featuring authentic role models today's child can truly believe in. Click Here.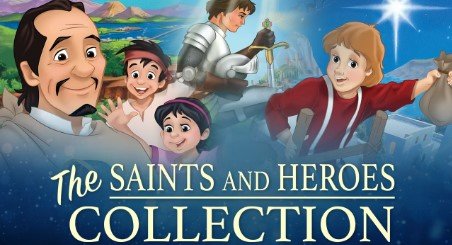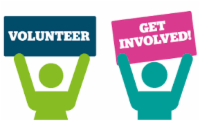 The best way to grow in your Catholic faith is by volunteering and getting involved in our St. Leonard's Parish Community. Please Click Here to learn more and to also see a full list of our Parish Ministry representatives.
If you wish to schedule an appointment with Father Gerard or for any other administrative requirements please contact the Parish Office by email (office@stleonardsparish.ca) or by phone at (613) 692-4254.

We encourage you to support our local sponsors. Please click here to view.

--